CPD Certified eLearning courses
FAST AND EFFICIENT WORKFORCE TRAINING
Employers have a legal obligation to provide adequate health and safety instruction and training to their staff members. Sometimes, arranging for this staff training to be provided in person can be impractical. Our eLearning training courses offer a cost effective and convenient solution for this.
All of our online health and safety courses are easy to use and CPD qualified. We don't just give you knowledge, we invest in our users by making sure each course has the quality to be CPD accredited so it counts as part of your continual professional development.
Access is available to individuals or groups and the courses cover a wide range of practical health and safety training and information.
A very informative course designed to raise awareness on environmental waste. Very good use of graphics with clear navigational links and lots of user interactivity to enforce and apply new knowledge learned.
– CPD Certification Service feedback regarding our Environmental Awareness E-Learning course.
Courses are available to individuals or large groups – there is no limit to the amount of delegates that can be registered for a course. If you are looking to gain access for a 2 or more people, please contact us for a quote, group bookings can come with the added benefit of volume discounting.
Display Screen Equipment
Our engaging online DSE course provides a rapid and cost effective solution that will help you meet your legal requirements and help employees to avoid DSE related health issues.
Manual Handling
Poor manual handling poses a number of dangers. This online manual handling course will cover safe handling techniques and practical solutions to manual handling issues.
Health & Safety Awareness
Our online Health and Safety Awareness course will help you to fulfil your legal obligation to provide employees with adequate knowledge to help them stay safe at work.
Managing Health & Safety
This Managing Health and Safety e-learning course provides the key information and techniques that business owners, managers, supervisors or team leaders will need to understand their responsibilities and effectively manage the health and safety requirements within their organisation or business.
Fire Awareness
Our online fire awareness course is designed to help employers fulfil thier legal obligations and provide employees with a basic understanding of the preventative measures involved in occupational fire safety.
Fire Warden
Having a designated fire warden at work is a vital part of occupational safety. This course will provide the necessary training required to become a fire warden.
Risk Assessment
Proactive risk assessments are essential to protect your business and staff. Our risk assessment course will provide the skills needed to comply with the law.
Asbestos Awareness
Suitable for all trades, our Asbestos Awareness course is designed to provide trainees with an understanding of asbestos.
Environmental Awareness
This module outlines employer and employee responsibilities regarding the environment. The module explains what the law says regarding environmental protection and shows how the law is enforced should you not meet, or comply with, environmental targets and regulations as set out by the UK Government and the wider community.
COSHH
This Control of Substances Hazardous to Health (COSHH) course provides employees with knowledge of essential requirements and awareness of the risks associated with the handling, use and storage of hazardous substances.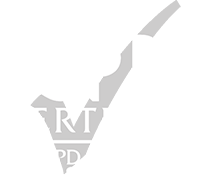 Contact us for access to a course now.